MIP UK are pleased to welcome two new members of the team: Chelsea Anderson & Colin Massey. To help you get to know our growing MIP family, here is a quick introduction to our newbies:
Colin Massey - Business Development Manager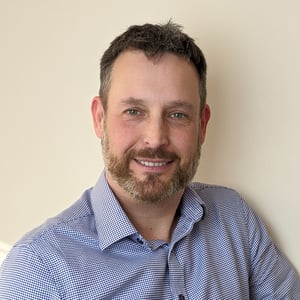 Colin joined MIP UK in January in a newly created Business Development Manager role covering Ireland.
Colin's role as the dedicated sales contact for our customers based in Ireland ensures MIP can provide product and sales support locally.
With over 25 years of account management experience, 17 years within the healthcare industry (with a specialism in manual handling products), and the current Chair of the National Back Exchange Northern Ireland Group, Colin's credentials speak for themselves. In his spare time, Colin's hobbies include cycling and running, which is pretty exhausting just reading about!
"I am delighted to be joining a passionate, happy and cohesive team and look forward to making a positive contribution for the company in Ireland".
Chelsea Anderson - Global Sourcing Manager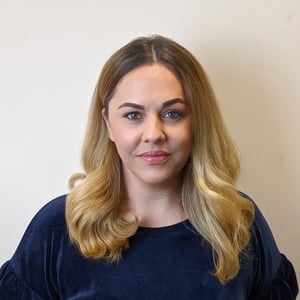 Chelsea also joined the team in January, having taken up the position of Global Sourcing Manager. Chelsea has over 12 years experience in global textile sourcing management.
Chelsea's role is predominantly behind the scenes ensuring MIP can continue to build long lasting and strategic partnerships with suppliers worldwide. Chelsea will also be working towards the development of a streamline management structure that will better enable MIP to harness technical expertise of product and raw material.
Originally from Ohio, USA, Chelsea relocated to the UK a few years ago. In her spare time Chelsea enjoys hikes on local footpaths, yoga, Pilates, and exploring the English countryside!
"So far my on-boarding to MIP and the world of institutionalized textiles has been wonderful! I am very excited to be a part of such a talented and strategic Global Team".
For more information about who we are and about our fantastic team at MIP UK, click Here!